Getting married in Australia during the COVID-19 crisis has created great challenges for couples. As of 25 March, 2020 the solemnisation of a marriage is to occur with a maximum attendance of no more than five people, being the two parties, the authorised marriage celebrant, and the two witnesses. Social distancing of 1 person per 4 square metres is to be enforced. This applies to marriages both indoors and outdoors.
This change along with limitations on gathering of groups of people has meant that traditional wedding venues have had to cease operating. Consequently, you can't get married at the professional venue you've booked while the current restrictions are in place . No one knows when these restrictions will be lifted or if there will be increased restrictions.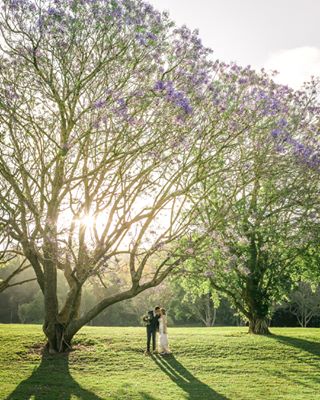 Many couples getting Married in Australia during COVID-19 crisis have been faced with the dilemma of what to. Firstly, its important to take time to consider what is best for you as a couple. We in the wedding industry want to support you and reduce the anxiety you may be feeling. There is no doubt the restrictions are rightly in place to reduce the spread of COVID-19 in Australia and to keep you and your family and friends safe. It is very wise to contact your key wedding vendors to look at available options.
There are a number of likely choices:
Postpone your wedding
This option is a realistic one. Your vendors, in particular your venue, celebrant and photographer will be keen to support you in finding a realistic date. It's important to understand that with many couples postponing until 2021, Saturdays and Sundays will fill quickly. It may be worth considering week-day options.
Proceed with your wedding date at your home or in a park/beach
It is very likely you can still proceed with your wedding on your planned date or another one with your celebrant and 2 witnesses. The venue could be in places such as your home or in a park or the beach. You could have a big celebration down the track when the restrictions are lifted. Your celebrant could conduct a renewal of vows that everyone could celebrate with you.
If you proceed with this option, you could arrange for the livestreaming of your intimate ceremony. One of your witnesses could stream via Facebook or Skype to your family and friends in their own home anywhere in the world. Alternatively, if you wanted a more professional record, your Videographer or Photographer could act as a witness as well as stream your wedding.
Cancel your wedding
Cancelling your wedding is an option. However, after months or years of planning this choice has both potential financial and emotional costs. Cancellation would almost certainly mean losing your deposit. It also would be devastating for your vendors, most of who are small businesses who are suffering enormously from the COVID-19 restrictions.
I personally look forward to continuing to help couples getting married in Australia during COVID-19 crisis realise their wedding dreams in the current restrictive environment. Please don't hesitate to contact me for any help or advice.
https://www.michaeljanzcelebrant.com.au/wp-content/uploads/2018/09/MichaelJanzCelebrantLogo.png
0
0
Michael Janz
https://www.michaeljanzcelebrant.com.au/wp-content/uploads/2018/09/MichaelJanzCelebrantLogo.png
Michael Janz
2020-03-27 15:11:15
2020-03-27 15:11:18
Getting Married in Australia during the COVID-19 Crisis