What Goes Into Planning a Kid-Friendly Wedding?
Whether you are planning a large or a small wedding, there is almost surely going to be some children among the attendees. While in the past, children may have been relegated to staying with a babysitter or were entertained by one of the adults while the event took place, more and more couples are tailoring their weddings to be more inclusive and enjoyable for all ages.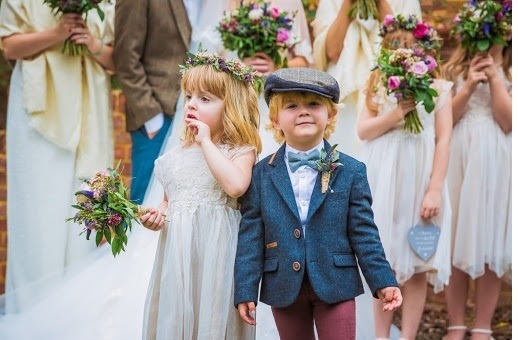 Preparing a kid-friendly wedding does not have to be difficult but it does take a bit of extra planning to ensure that everything goes smoothly. Fortunately, since kid-friendly weddings are becoming more common, there is ample advice out there to help you with the preparations. Sydney Marriage Celebrant Michael Janz shares some strategies to help you create a wedding plan that is memorable both for you and attendees of all ages.
Let's look at some of the essential things that need to be considered when planning a kid-friendly wedding.
Get The Details ASAP
To plan for a kid-friendly wedding, it is important to know exactly how many children will be coming, and how old these children are. This is instrumental in deciding how much your wedding plans will need to be tweaked to accommodate the younger people. If there are many children on the guest list, for example, you will need to devote more time and budget for planning kids meals and activities.
Consider The Location
With a group of kids in the audience, it is important to pick a location that has some separate space for them to play. Even the most well-behaved kids will have difficulty in sitting through a long ceremony or bloviated speeches, indeed, this may be difficult for most adults. Be sure to have a separate room or separate outdoor area where kids can run around for a bit when they start to get restless.
Food For All
While wedding budgets are usually spent on providing top-tier food options for guests, catering to younger palates simply takes a bit of forethought. Including some finger foods, juice boxes, and non-messy desserts in your menu will allow everyone to be satisfied with the fare.
Activities For All
If planned well, your wedding can incorporate activities that will be fun for people of all ages. Outdoor weddings are great for this, as you can plan physical games or activities, for example, including larger things like an inflatable bouncy castle,  without worrying about space limitations.
For younger children, you can be sure to have some age-appropriate activities on hand as well. Providing them with an activity pack with colouring materials or even craft supplies can work well. Blowing bubbles and board games are also an affordable way to keep younger attendees occupied.
Hire Babysitters
If there are a lot of children on the guest list and you want all adults in attendance to be able to enjoy the ceremony and reception, then hire a few babysitters, either from your social network or from a professional service, to look after the kids. While this will take a chunk out of your wedding budget, it will provide you with peace of mind and allow you to focus on yourself on the big day.
Make It Fun For All Ages
If you want children to be at your wedding, make sure that the ceremony and reception are enjoyable for them. A group of bored or unsatisfied children is a ticking time bomb at your wedding, so be sure to use the tips outlined here to start crafting a plan to keep them happy. With a bit of effort and planning, you will be able to create a wedding plan that is enjoyable for all ages.
Written By Marquee Monkeys
https://www.michaeljanzcelebrant.com.au/wp-content/uploads/2018/09/MichaelJanzCelebrantLogo.png
0
0
Michael Janz
https://www.michaeljanzcelebrant.com.au/wp-content/uploads/2018/09/MichaelJanzCelebrantLogo.png
Michael Janz
2020-03-14 12:03:18
2022-03-10 10:30:57
What Goes Into Planning a Kid-Friendly Wedding?