Michael Janz, Brisbane Celebrant, shares 10 tips how to choose a Celebrant.
There are many things to consider in choosing a celebrant. Some people go on first impressions or "gut feelings". Others choose on price – the least or most expensive.

You only want to get married once… ensure it's what you want! Remember your celebration can't be repeated! Apart from 5 sentences that must be stated to cover legal obligations, the rest is what you want. Remember it's your ceremony not your celebrant's.
Here are 10 tips to help you decide the best celebrant for you.
Talk to/meet the Celebrant before choosing
The best way to choose a Celebrant is to meet them.
I offer a no obligation meeting to enable us to get to know each other. It's important I understand your needs. You can make sure I am the right one for you. I am pleased to travel to you. This is all at no obligation/cost for you. Also, I supply a comprehensive wedding kit when we meet.
Check the Celebrant's availability
Is the celebrant available on the date and time you have in mind? Does the celebrant conduct multiple ceremony a day? Do you want to the Celebrant being delayed at their previous ceremony?
I only conduct 1 wedding per day. I prefer to focus on making your day the best it can possibly be.
Choose the Celebrant's with the right attitude
Does the celebrant show they'll deliver a ceremony that meets you needs? How are they going to help to determine what you need? Does the celebrant listen to your needs, ideas and concerns? Is the celebrant keen to ensure they understand what you expect from them? It's also important to understand what is required of you when you choose a Celebrant.
I believe you are the "stars of the show". I'm facilitating your show.
Choose the Celebrant with a proven reputation
Does the celebrant have a proven reputation? Take the time to read their reviews/testimonials. Check their website and sites that you can be confident of the validity of. Sometimes social media may not be truly reflective of quality. See if you can observe them performing a ceremony in a video.
Easy Weddings has a rigorous checking process that ensures validity of reviews.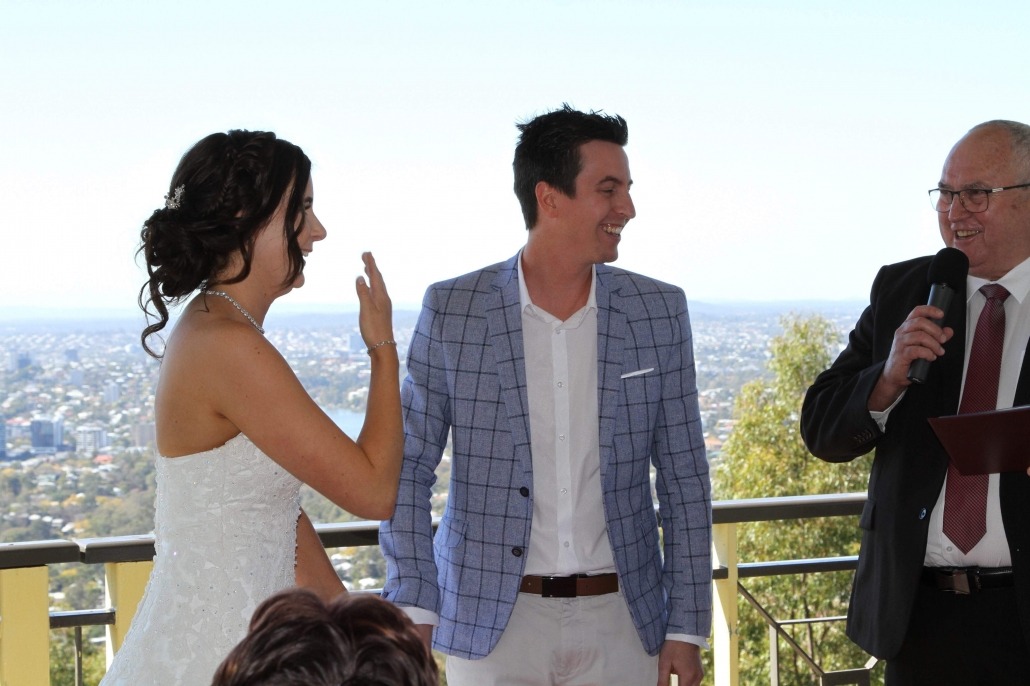 Choose the Celebrant with the right personality
Does the celebrant have a personality that you find attractive? Above all only you will know when you meet. Alternatively a phone discussion is a pretty good start in helping to choose a Celebrant.
Choose the Celebrant who demonstrates professionalism
Choose a Celebrant that demonstrates professionalism. Does the celebrant have a professional website? Do they respond in a timely manner? Does the celebrant have appropriate professional equipment. Things such as a PA system, computer and internet facilities, appropriate clothing, a reliable car, signing table etc?
I am a full-time Brisbane Celebrant who takes pride in my professional attributes. Responding to phone calls, texts and emails in a timely manner is very important to me.
Choose a Celebrant who continually develops themselves
Is the celebrant a member of celebrant associations/networks? Has the celebrant done recent training in celebrancy or workshops held by celebrant associations? Choose a celebrant who is always developing.
I believe in continually improving my approaches with working with couples. I never stop learning.
Choose a Celebrant with the right experience
How much experience does the celebrant have? Above all try to gauge whether they have spent years using the same old formula. In contrast are they focused on continually learning through experience.
Choosing a Celebrant with 10 years experience doesn't ensure quality.
Check out the Celebrant's location
Is the celebrant within reasonable travelling distance to the venue? Do they charge for travel? Choosing a Celebrant who lives around the corner isn't the best indicator.
I'm a Celebrant living in Brisbane. I enjoy travelling to the Gold Coast, Tamborine, Ipswich, Lockyer Valley and Toowoomba. It's my job. I'm happy to travel. unless I need to jump on a plane, I don't charge extra for travel. I'm happy to fly.
Understand the Celebrant's fees…
Is the celebrant charging a commensurate fee. Choose a Celebrant where the fee matches the work/service provide. Do they offer a flat fee or add on extras for travel and extra meetings?
I offer a flat, all-inclusive fee with no surprises. I'm also happy to provide if required at no extra cost:
A portable, professional standard Bose PA and sound system. This ensures all of your guests clearly hear your wedding ceremony ;
Recorded music for playing throughout the Ceremony as required;
A well-presented table and chair for signing your marriage documentation if required.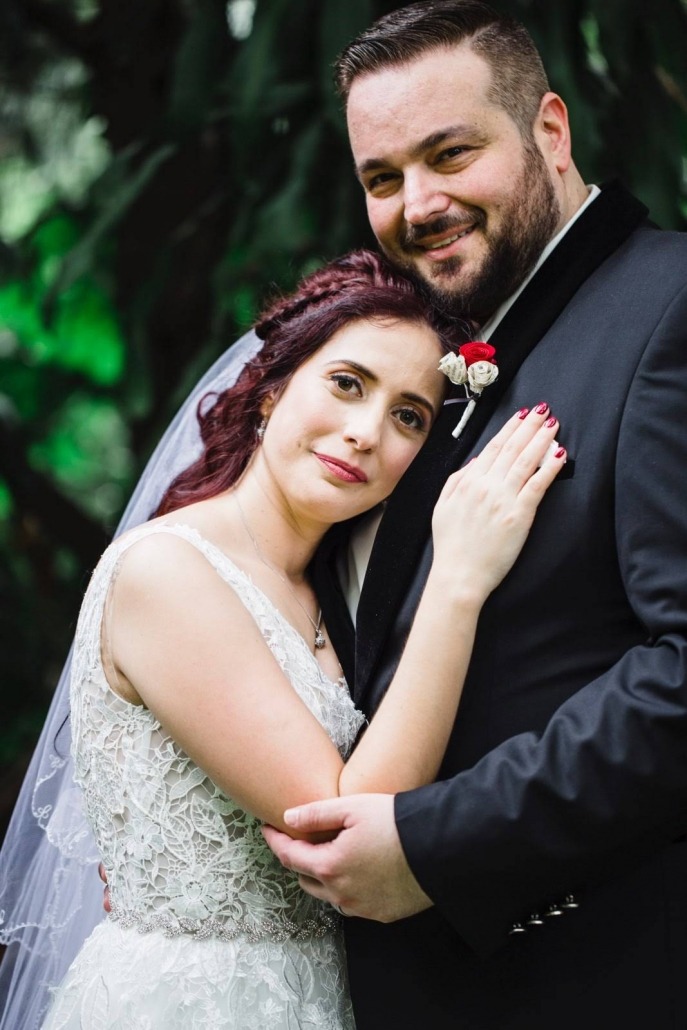 https://www.michaeljanzcelebrant.com.au/wp-content/uploads/2018/09/MichaelJanzCelebrantLogo.png
0
0
Michael Janz
https://www.michaeljanzcelebrant.com.au/wp-content/uploads/2018/09/MichaelJanzCelebrantLogo.png
Michael Janz
2018-12-18 09:39:04
2019-03-29 10:05:30
How to Choose a Celebrant